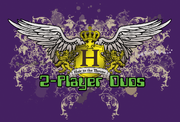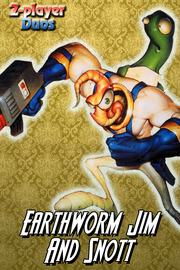 A tournament to determine the best video game pair, held by Brandon A. Mayo in the spring of 2009.
VOTING RULES
[
]
32 teams of two video game characters will compete in a single elimination tournament of 1-on-1 matches, much like previous Heir to the Thrones. You can vote for 1 team. The team that gets the most votes will advance to the next round.
There will be 2 battles at once in round 1, and 1 battle at a time in subsequent rounds. Battles will start in the evening, and last for 48 hours before being automatically closed.
Matches that are still open will be clearly labeled with OPEN in the thread title; closed matches will say CLOSED.
You will be able to see how the votes have gone before you vote, and you will also be able to retract your vote if you wish.
IN CASE OF A TIE...
[
]
For each of the 16 battles in round 1, there will be a third team sitting on the sidelines, watching the battle. This team will be known to the voters.
If the match ends in a tie, the third team will join the other two in a 3-way rematch. This match will only last for 24 hours, as opposed to the regular matches, which last for 48.
If the rematch ends in a tie, no matter who the tie was between, the third team will advance automatically due to the fatigue of the other two teams.
"Third teams" that do not compete in rematches in round 1 have a chance to show up again, to watch matches in subsequent rounds and get a chance to compete in a 3-way rematch. They can continue to show up to watch fights, as long as they don't compete in a fight themselves. This even applies to the final round!
Relatedly, teams that lose a match are out for good. Nobody who has lost a match will be brought back at any point.
Round 1
[
]
Round 1 Rematches
[
]
Round 2
[
]
Round 2 Rematches
[
]
Round 3
[
]
Round 3 Rematches
[
]
Round 4
[
]
Finals
[
]
Finals Rematch
[
]