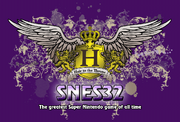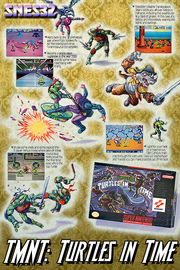 SNES32 is the 17th Heir to the Throne tournament, and the third held on the Hawk & Croc Message Boards. It was held to determine the #1 Super Nintendo Entertainment System game of all time, from a field of 32 games.
Psycho Andy selected 32 games, based on compiling the top 32 "best" SNES games, using six online "top 50" or "top 100" Super NES games lists. The games that appeared on these lists most frequently became competitors for the tournament.
The tournament began on Monday, Nov 28th, 2011.
Round 1
[
]
Round 2
[
]
Round 3
[
]
Round 4
[
]
Champion
[
]